Hot runner temperature controller|Hot runner controller|Digital pid temperature controller|WMMD6001
WMMD6001 is designed special for hot runner system and suitable for all heaters that the load current is smaller than 30A. The outline and installation of this controller accord with international standard and suitable for all standard controller box. Each controller can control one heater,it can be used very easy and can interchange with any other standard controllers.
Features:
1. Operation panel of Temperature control card adopts light-touch key and double row 4 bits LED Display mode,equips with text indicating light to display equipment running status
2. Simple operation,accurate temperature control,fast for new user to enter working state
3. Temperature control card adopts international universal standard structure,it is easy to be exchanged and interchangeble with other supplier's product
4. Each temperature control card has the same function so that it is exchangeable with each other ,easy for user's maintenance and spare parts storage.
5. Can set K type and J type of thermocouple sensor signal,accurate temperature non-linear treatment and integrated cold junction compensation
6. Zero-crossing trigger control mode,PWM pulse width output adjustment
7. Temperature setting and display with Centigrade and Fahrenheit
8. Thermocouple reverse connection alarm function and auto-protect
9. Silicon control breakdown alarm and auto-protect
10.FUZYY+PID control algorithm,PID parameter has two moldes,on-line automatic setting and manual setting
11.Equip with hot runner soft-start heating mode,soft-start heating power and time can freely set
12.Except for system auto-control,it also has manual control mode for heating mode of special
occasion
13.There is a protection function for wrong connections to 380V,in order to ensure the safety of the temperature controller card
Specifications:
Type

WMMD60-01

WMMD60-02

WMMD60-04

WMMD60-06

WMMD60-08

WMMD60-10

WMMD60-12

WMMD60-24

Zone

1

2

3-4

5-6

7-8

9-10

11-12

13-24

Power Supply

1-Phase3-Wire AC220V

3-Phase5-Wire AC380V

3-Phase5-Wire AC380V

3-Phase5-Wire AC380V

3-Phase5-Wire AC380V

3-Phase5-Wire AC380V

3-Phase5-Wire AC380V

3-Phase5-Wire AC380V

Output Connector

5 PIN

16/24 Pin

16/24 Pin

24 Pin

24 Pin

24 Pin

24 Pin

24 Pin

Dimention

(mm)

L=130

H=200

D=115

L=200

H=210

D=290

L=310

H=210

D=290

L=410

H=210

D=290

L=510

H=210

D=290

L=610

H=210

D=290

L=710

H=210

D=290

L=720

H=420

D=290
Connecting method: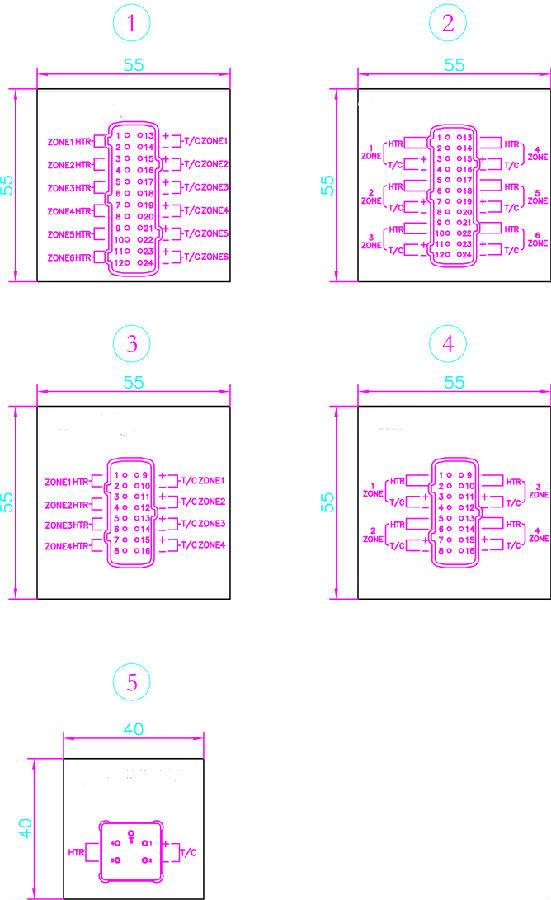 Remark: Except for below connecting method,please advise us.
Cabinet Color(3 colors optional--Blue,Green,Orange):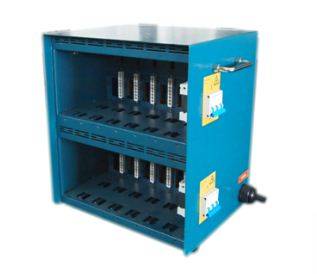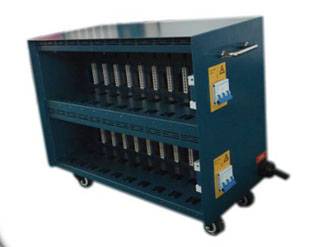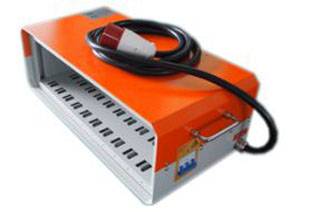 Remark: Other colors, please advise us.

Controller Cable:
Standard Length:4M

Two color for your optional: yellow,black
Delivery time:
2-8 working days

We have stock from 1 zone to 24 zone
OEM,ODM is available!
Related Products